Join us for the first seminars at our conference!
Registration is limited to the first 125 participants, so don't miss out!
https://www.eventbrite.ca/e/the-2020-science-and-triathlon-conference-tickets-118218916963
What can you expect from our first presenters? Well, take a look below!
Seminar 1 - Dr. Stephen Seiler
The Holy Trinity of Training Monitoring
After growing up in the US and earning his doctoral degree from the University of Texas at Austin, Stephen Seiler PhD, has lived and worked in Norway for 25 years as a university teacher, researcher, and leader. He is past Vice-Rector for Research and Innovation and past Dean of the Faculty of Health and Sport Sciences at the University of Agder in Kristiansand, Norway. Currently, Dr. Seiler is Professor in Sport Science at the same institution. While anchored in an academic environment, Seiler has over the years served as research consultant and scientific advisor for a research foundation, sports teams, a regional hospital and the Norwegian Olympic Federation. From 2014 to 2019, Professor Seiler was Executive Board member of the European College of Sport Science, where he founded the Elite Sport Performance Special Interest Group in 2014.
Seiler has become internationally recognized for his research publications and lectures related to the organization of endurance training and intensity distribution. This work has included both descriptive and experimental approaches, investigating cyclists, rowers, XC skiers, orienteers, triathletes, and distance runners. His work has influenced and catalyzed international research around training intensity distribution and the "polarized training model". Most recently, he has developed crowd-sourced research approaches that enable endurance athletes globally to contribute to research studies linking science and practice. Seiler has published >100 peer reviewed publications, written over 100 popular science articles and given over 100 invited lectures related to exercise physiology and the training process across Europe, the United States, China, South Africa, Brazil and Australia. He is also a founding editorial board member of the International Journal of Sport Physiology and Performance as well as Elite Sports & Performance Enhancement section editor for Frontiers in Sports and Active Living.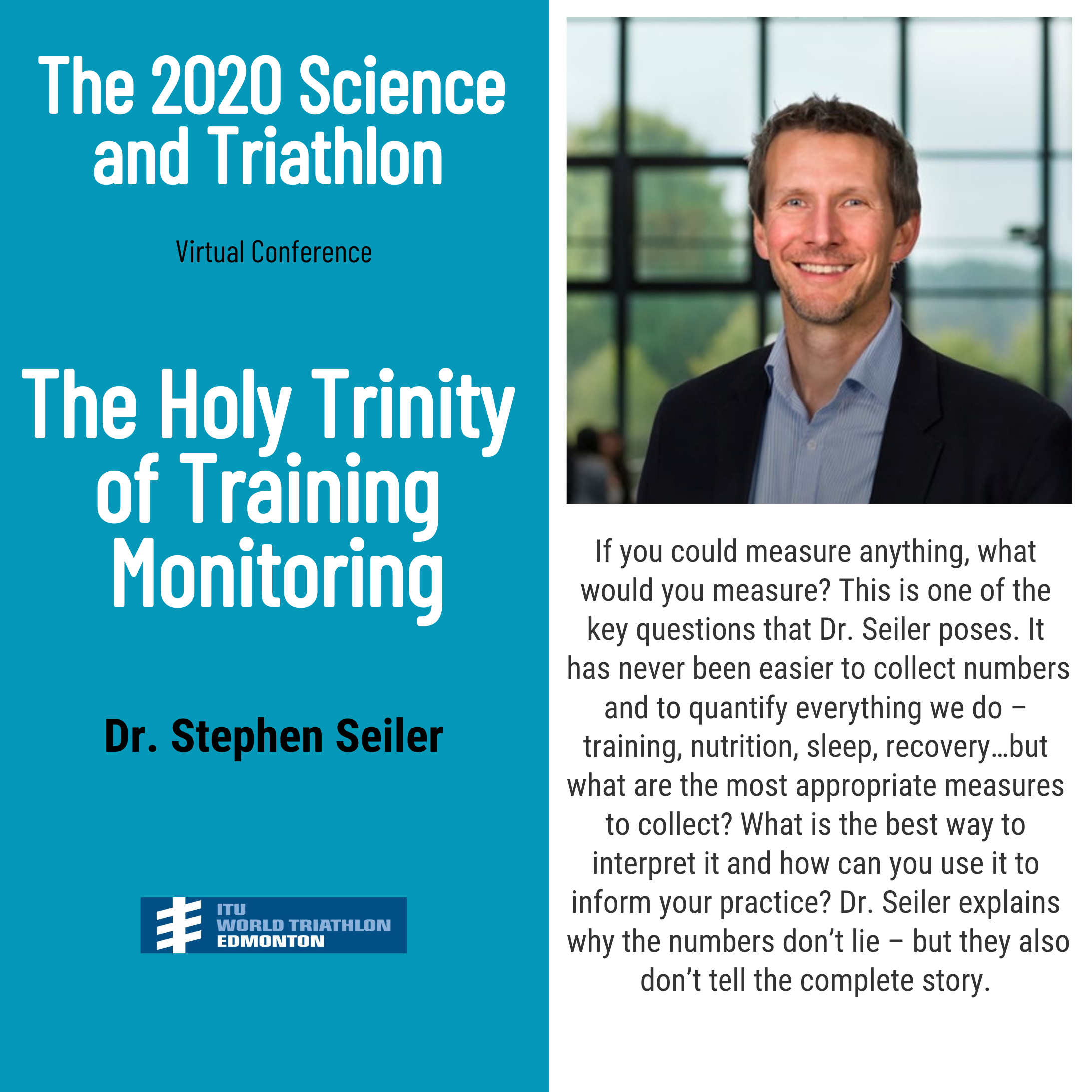 Seminar 2 - John Kiely
Confronting Inconvenient Truths: What drives training adaptation?
John's career within sport has been relatively varied, having experienced life as an international competitor, coach, sports scientist and strength and conditioning specialist. During this time, John has worked directly with the coaches of Olympic and world champions in three major sports. He has coached a Paralympic track medallist and European champion, numerous combat-sport athletes, and lots (and lots!) of kids. From a team sport perspective, he has worked as the Power Training Consultant for the Munster senior rugby squad, the Director of Fitness for Garryowen Rugby Academy, and as an advisor to top professional football clubs.
Outside the sporting domain John has consulted for both the police and the military and has performance managed the science and conditioning support for elite polar expeditions. From 2005 to 2009 John was the Head of Strength and Conditioning for UK Athletics, and retains a brief with that organisation to provide direct service to current world champion and Beijing silver medallist, triple-jumper Philips Idowu and coach Aston Moore.
From an academic perspective John graduated with an honour's degree in sports science from the University of Limerick, and a master's degree in strength and conditioning from the University of Edinburgh. In the past John has lectured on sports science and physical education courses at the University of Limerick, has published in both practical coaching and peer-reviewed science journals, served as an invited reviewer for top sport science periodicals, authored a book chapter, presented on various topics at international sports science conferences, and regularly present at coaching conventions.